CAMPGROUND ETIQUETTE
The campground is much like any other public space, we are sharing it with other campers and should be considerate of everyone's experience and enjoyment.  Whether you are a novice or experienced camper, these common courtesies apply to all and will ensure you and your family have as fantastic a time as your campground neighbors.  If you camp often enough and depending on where you camp, you'll eventually find a group that doesn't care much for many of these ideas, but we're happy to say that in our experience it tends to be a rarity.  In the end, it's all common sense and quite simple to observe basic campground etiquette.
Here is a list of 8 campground etiquette tips to consider next time you head out camping.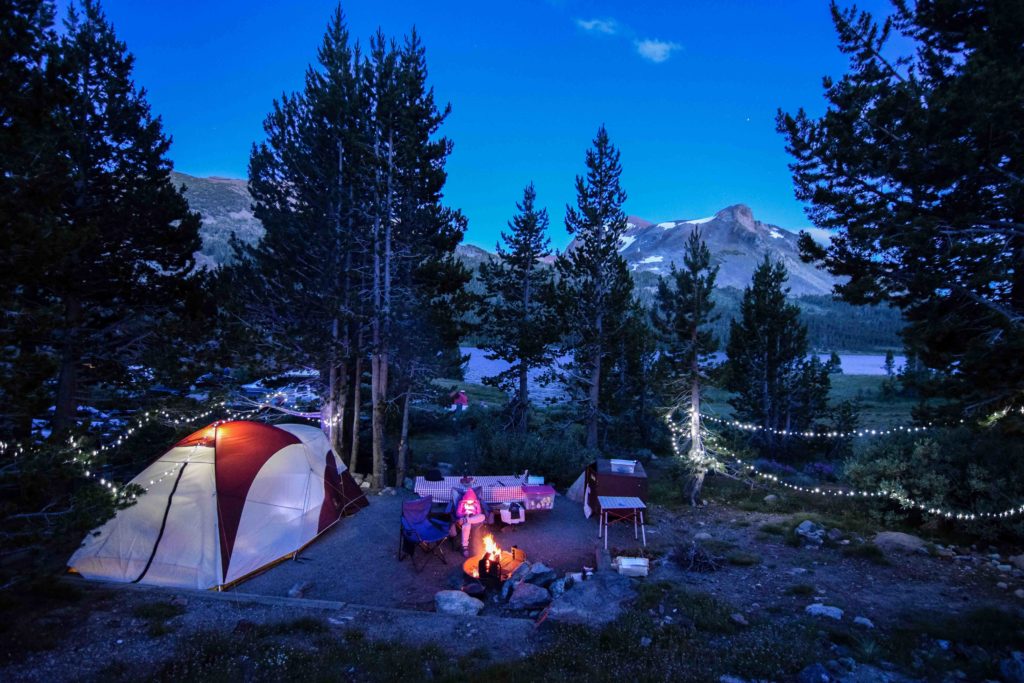 1. Noise
This one is obvious but when you're traveling with a bunch of kids it becomes a bit more complicated! We constantly have to remind the kids that other campers are here for peace and quiet. They, like us, are looking to connect with nature and enjoy the outdoors. We still let them have fun but are mindful of when their volume might become a bit excessive.
2. Music
We occasionally like to play some chill music but are always careful that the sound doesn't extend beyond our campsite. The next site might not love Graham Colton as much as we do! We have a small bluetooth speaker that we'll play music through, nothing big but lets us set the mood when desired.
3. Observing quiet hours
This one is actually a rule at virtually all organized campgrounds. Each campground may vary but they'll post their quiet hours so be sure to get familiar with them. If your campground has a camp host, they can also help clarify this rule. Generally, quiet hours are between 10pm and 6am so if you're planning to stay up late around the campfire, which is always a great time, please be courteous of other campers that are looking to get a good night's rest before setting out on an early hike.
Also, remember that sound travels much further in a campground, there are less barriers to block noise. The quieter it is around you, the less private your conversation will be.
4. Keep bathrooms clean
This one is easy and can make everyone's experience far more pleasant if we're all just a bit more thoughtful. Regardless if it's pit toilets or flush bathrooms with showers, this is a shared space where hygiene matters. Don't throw trash and dirty toilet paper on the floor, use the trash can or flush when appropriate.
5. Washing dishes
Many campgrounds have rules about where you can wash your dishes, pot and pans. Please observe those rules and also keep in mind that you shouldn't leave food scraps in the basin as it attracts animals and can also clog the drain.
6. Walking around other campsites
Another simple one, everyone's campsite is their home, for as long as they're planning to stay. We generally don't like people walking through our home as a shortcut to the bathroom or another site. It's just a few extra steps, be sure to walk around other campsites and your fellow campers will appreciate it!
7. Flashlights
After sunset, when the darkness begins to settle in, that's when the flashlights, lanterns and headlamps come out. Today's flashlights are very small and also very bright! A small LED flashlight can blind someone quite easily if shined directly in their eyes. It's good practice to shine your light at the ground as you walk instead of at eye level. Also, it's good to avoid shining them into others campsites as well. We love our headlamps that have a red and green LED color setting that still allows you to see in the dark but isn't nearly as bright as the full strength white light.
8. Leave it better than you found it
We've all heard of 'leave no trace'. Let's do one better. Let's leave it better than we found it. When packing up, pick up any trash you may have dropped as well as anything a previous camper may have left behind. It's quite common to find bottle caps, lost tent stakes and other plastic trash from previous campers that are easy to dispose of, leaving the campsite cleaner than you found it.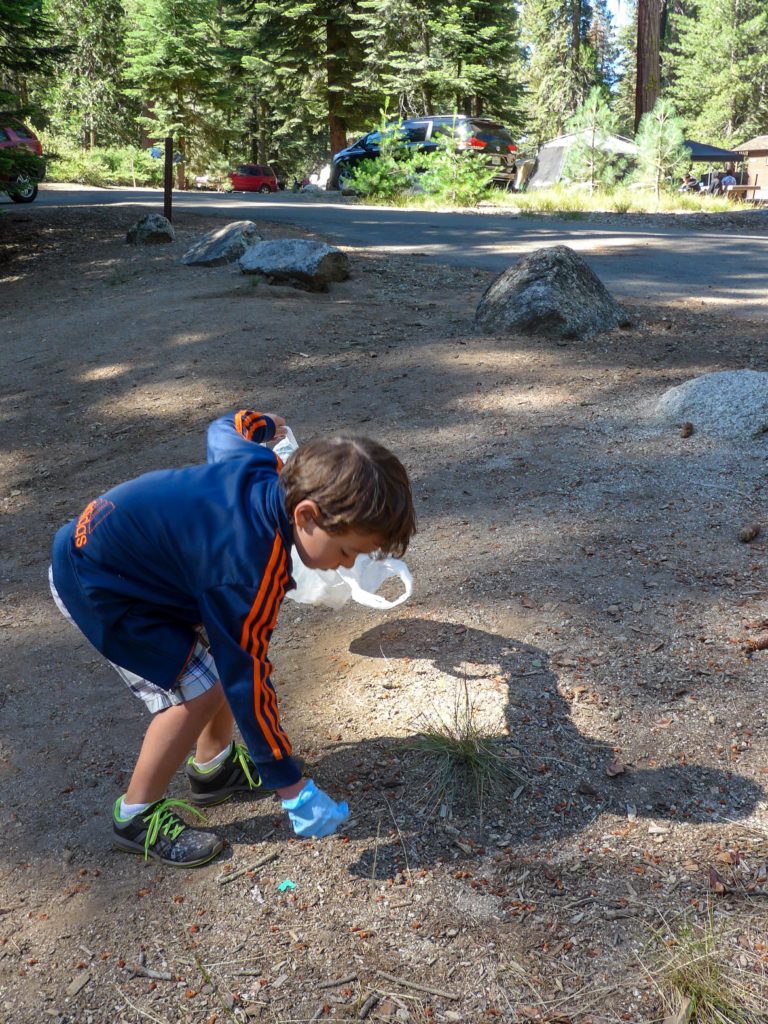 Again, these are all just common sense campground etiquette practices that will ensure you and your campground neighbors have a fantastic experience.  They also ensure the campers that follow you have a great time as well.